---
A LIVE ONLINE COACHING COURSE
Transforming Busy Pastors into Skillful Online Missionaries.
---
Are you READY to leverage…
The Seismic Communication Shift taking place in our culture?
The internet marks the biggest communication shift since the printing press!
You've Invested A Lot In Your Church…
Get A Clear Plan To Turn Your Highly Visible Website Into A Powerful Missionary?
---
These pastors did!
"I was stuck. This stuff is so important, but outside my comfort zone. Nothing in my seminary training, ministry experience, or church planting residency touched on this. I needed help creating a brand, message, and website to connect with our context. After working with Robby & CPSK, I have a solution that excites me, our people, and the folks we're here to reach with the gospel."

~ Rusty Langford, Matthew's Table Church • Cleveland, TN • Acts 29 Network, Soma Family of Churches, Tennessee Baptist
"After being on the ground for 6 months, we were ready for our first website. Nothing in my seminary training or church planting residency addressed this. CPSK helped me think through our site with the eyes of a missionary for our context. That was a game changer!"

~ Tommy Rutledge, Soma Asheville • Asheville, NC • Soma Family of Churches
"I've been in ministry for years. But when our mother church sent us out to plant, I had no idea how to create a missional brand or website aimed at the hearts of those we want to reach. I felt lost and anxious. Robby & CPSK helped us craft a brand, message, and website that speaks to the specific people we're called to reach. I learned how to translate our heart and vision into a meaningful message for our context."

~ Chris Harrell, Compass Church • Jonesboro, AR • Southwest Family of Churches
You're So Busy You Haven't Considered…
The 5 Reasons You Need This Training
Your website and brand are the most visible parts of your church.
They are packed with potential. Real people are seeing them everyday.
But websites, branding, and marketing are NOT in your wheelhouse.

Here's what you need to know about the opportunities and obstacles for your church website and brand.
---
5 Missional Marketing Maxims of the Church Planter Starter Kit
| | |
| --- | --- |
| 1. | The people you're called to reach are the people in your community least interested in you being there. (That's one tough demographic!) |
| 2. | Nearly every person you're called to reach will interact with your brand and website when considering your church. |
| 3. | Your brand and website will either build a bridge OR burn a bridge with those you're called to reach. |
| 4. | Your brand and website is your always-on digital missionary. |
| 5. | Your brand and website may never be more important than they are in the first five years of your church plant (when you're most vulnerable). |
---
These 5 missional marketing maxims are only increasing in importance.
Why?…Because people you want to reach are spending more and more time online.
"
This was the missing link not covered in my other training. From the start, Robby connected my brand and website to the gospel. A lightbulb went off! I now have the clear steps, skills, and confidence to use my website and brand as a digital missionary. If I can do this, you can too!
~Chris Brister, Union Church • Auburn, AL • Acts 29 Church Planter
If those 5 truths leave you feeling like there's…
Too much to figure out.
Nowhere to turn for help.
Too little time to spare.
Then I've got great news!…
Church Planter Starter Kit
Founded by Robby Fowler.
You're called to plant. I'm called to help.
I understand the triumphs and tragedies of pastoring and church planting.
I've been on the ground floor of several church plants, helped lead a church planting residency, and worked with church planters for years. As a longtime pastor and founder of Robby Fowler Design (est. 2001), I've helped startup companies, businesses, and entrepreneurs win at marketing. Along the way, I've also helped more than 30 churches from New York to Alaska build church websites and brands that connect with their audience. Ensuring your message, brand and website further your mission is critical to your calling.

You likely have zero training in this area, no time to think about it, and nowhere to turn for help…until now! You're NOT alone, because: You're called to plant. I'm called to help.
PS I'm an Enneagram 5. That means I've thought a LOT about this so you don't have to 😉.
A Proven Gospel Framework
---
Inside the Church Planter Starter Kit, I give you a simple sequence to follow to:
Understand your unique audienceCraft your specific messageGrow a simple, trust-building brandTranslate the good news into website contentGain the clarity and confidence you need to grow your church's impact on the people you're called to reach.
And it's all built on a gospel framework!
"
The Church Planter Starter Kit content is a 10 out of 10!
~Nathan Cotton, Haven Church • Katy, TX • Evangelical Presbyterian Churches
What Makes the Church Planter Starter Kit Different?
---
01
GOSPEL
We start by setting a gospel foundation. You gain a "green light" to aggressively build a brand and website to be your digital missionary.
02
LIVE
Webinars are live, not pre-recorded. You have the help and accountability you need to do this well, and be done in 7 weeks (or less in the new Express Kit)!
03
EXPERTISE
One of the biggest challenges church planters face in this area is the lack of access to an expert. We'll be face-to-face for webinars and office hours so all your questions get answered.
04
INDIVIDUAL GUIDANCE
Online cohorts are no more than 5 pastors/churches. Content and feedback are tailored to your context and needs. Plus you have full access to me throughout the course.
05
QUALITY
The Church Planter Starter Kit represents years of work. Every bit of content has been tested in the 'real-world' and is packaged with high-quality design. (I practice what I preach!)
06
RELATIONAL
You're not a number, and neither am I. We'll get to know each other and the others in your cohort. Pastoring and planting can be lonely, but not with the Church Planter Starter Kit!
Who Is The Church Planter Starter Kit For?
---
EVERY PASTOR WHO VALUES THE MISSIONARY IDENTITY OF THE CHURCH
If you know your church website is important, yet lack the confidence to turn it into a compelling missionary tool—CPSK is for you!
PLANTERS IN A RESIDENCY OR ABOUT TO PLANT
If you're looking to plant in the next 12–18 months, yet lack a plan for building a missional brand and website—CPSK is for you.
CHURCH PLANTING RESIDENCIES & DENOMINATIONS
If you're equipping pastors and planters in a church planting residency or as part of a denomination, yet lack the time, money, or skills needed to hire an expert to tackle this critical area—CPSK is for you.
CORE TEAM MEMBER ON A CHURCH-PLANTING TEAM
If you're committed to helping a church planter market and spread the word about your new church and want help connecting the dots for a strategic plan—CPSK is for you.
REVITALIZING CHURCHES WITH A MISSIONAL DNA
If you're an existing church with a fresh passion to better reach your city with the gospel, yet you have a brand, website, history, or reputation you need to transform —CPSK is for you.
MARKETERS AND DESIGNERS SERVING CHURCHES
If you want to help churches build websites, brands, and marketing that not only looks great but also engages culture, learn the CPSK framework to skillfully translate your talents into gospel-driven marketing. I know CPSK is for you because I am one of you.
"
The CPSK framework is powerful, but simple enough for me to literally draw it on a single sheet of paper! It not only changed how I build our church website, it's what I use for everything from emails to flyers to talking with potential supporters.
~Chris Brister, Union Church • Auburn, AL • Acts 29 Church Planter
Church Planter Starter Kit
Your One-Stop Solution
---
You Get…
A crystal-clear framework to develop missional marketing (so transferable you can draw it on a napkin)!Live coaching webinars with engaging content tailored to your specific needs and context.Small cohorts of 5 or less for personal attention.Module coursework to guide you through the process in bite-sized chunks.Weekly virtual office hours so you get individual help.Simple technology for easy participation and coursework.Personal feedback for every step, on every item of coursework.A final zip file of everything covered, including webinar recordings (audio & video), feedback, and more.A complimentary mood board and style guide for your new brand.A bevy of bonuses to help you save time on future messaging, supporter updates, finding great pictures, getting great testimonies, and more.
Pick Your Perfect Kit
Choose from these great options
---
The Express Kit
2-WEEKS (NEW OFFERING)
Get all 7 CPSK modules in two, live half-day training blocks. You get all the content covered in two 3.5 hour half-day intensives (7 hrs total).

Then you'll get the module coursework to workout your plan and apply what you've learned.

You also receive an hour of one-on-one coaching to review your coursework and answer any questions.
PRICE: $599
$99 deposit + 2 monthly payments of $250
The Extended Kit
7-WEEKS (STANDARD OFFERING)
Each week you walk through the 7 CPSK modules live. Enjoy an interactive, discussion format with your cohort.

Your coursework will progress week-by-week. You get personalized feedback and coaching on your coursework as we go.

Take advantage of Weekly Office Hours to get even more personalized help. When the virtual office door flings open, you can ask anything you want!
PRICE: $1287
$99 deposit + 12 easy monthly payments of $99
Enroll Today and Secure Your Spot
Cohorts are limited to no more than 5 participants.
Apply today to secure your spot.
---
Cost Comparison
Finding access to an expert who understands the gospel, strategic marketing, has the heart of a missionary, and has helped countless church planters is hard. Hiring him or her to help you build your brand, message your website, and teach you how to put it all together would cost a small fortune.

I created the Church Planter Starter Kit so I can help multiple church planters become confident digital missionaries at a fraction of the cost.

Get the entire 7-module course, office hours, personal feedback, coaching, and bonuses for only $99/month for 12 months and a $99 deposit to secure your spot.
Or get going fast. The new Express option is only two monthly payments of $250 and a $99 deposit to secure your spot.
The CPSK "Too Simple" Money-Back Guarantee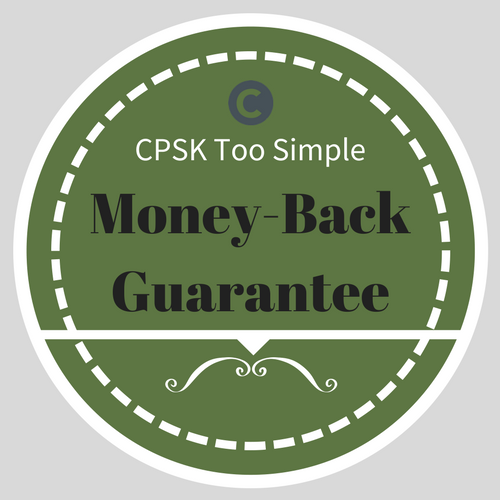 After you join, you have 3 full modules to experience all that the Church Planter Starter Kit has to offer. If at that point you are not 100% satisfied, email me and I will immediately issue you a complete refund of every penny you spent.

Don't waste valuable time trying to figure this out on your own. Don't waste this huge opportunity to connect the good news to so many in your city. And don't give into the trap that you'll deal with this stuff later. The "Too Simple" guarantee means you have nothing to lose!

I'm confident you will love CPSK. That's why I make it easy to get the help you need.

Robby Fowler
Apply Now »
Apply now to get a spot in the next cohort.
Pay Your Deposit and Secure Your Spot
Order Summary
$99 Deposit for Church Planter Starter Kit.
$99 in 12 monthly installments will commence after you are accepted.